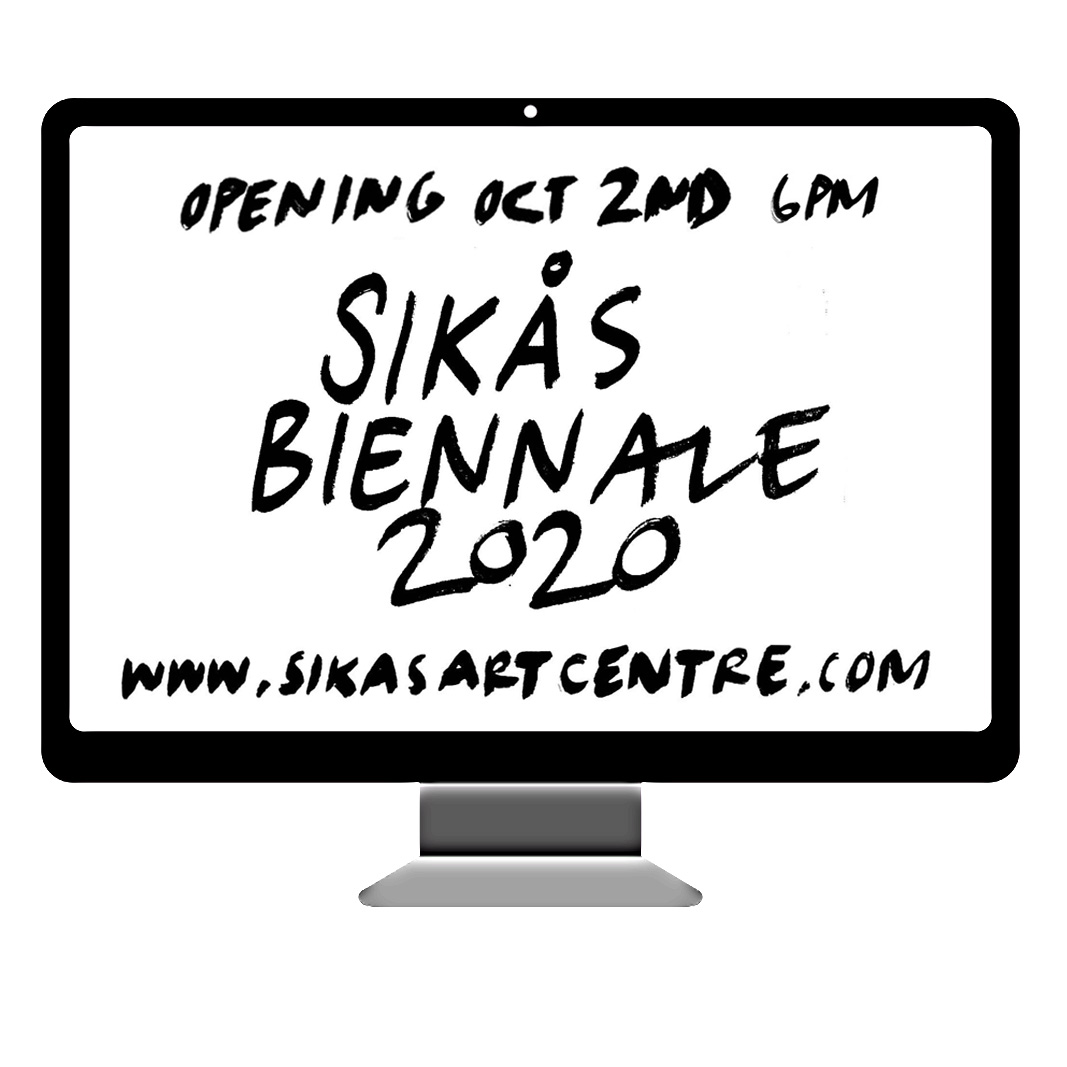 //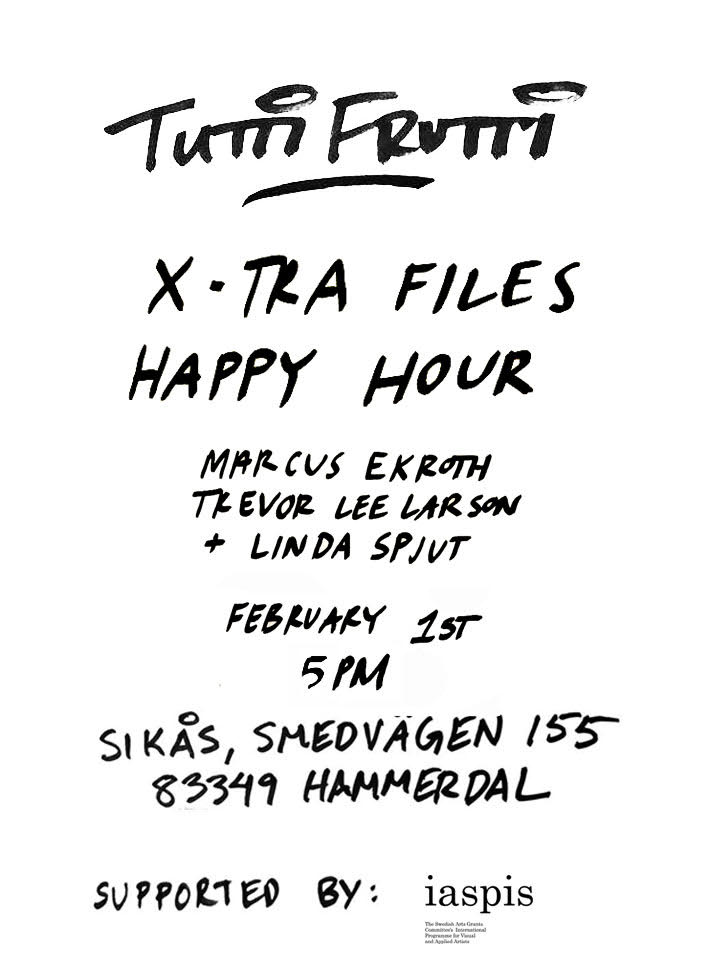 //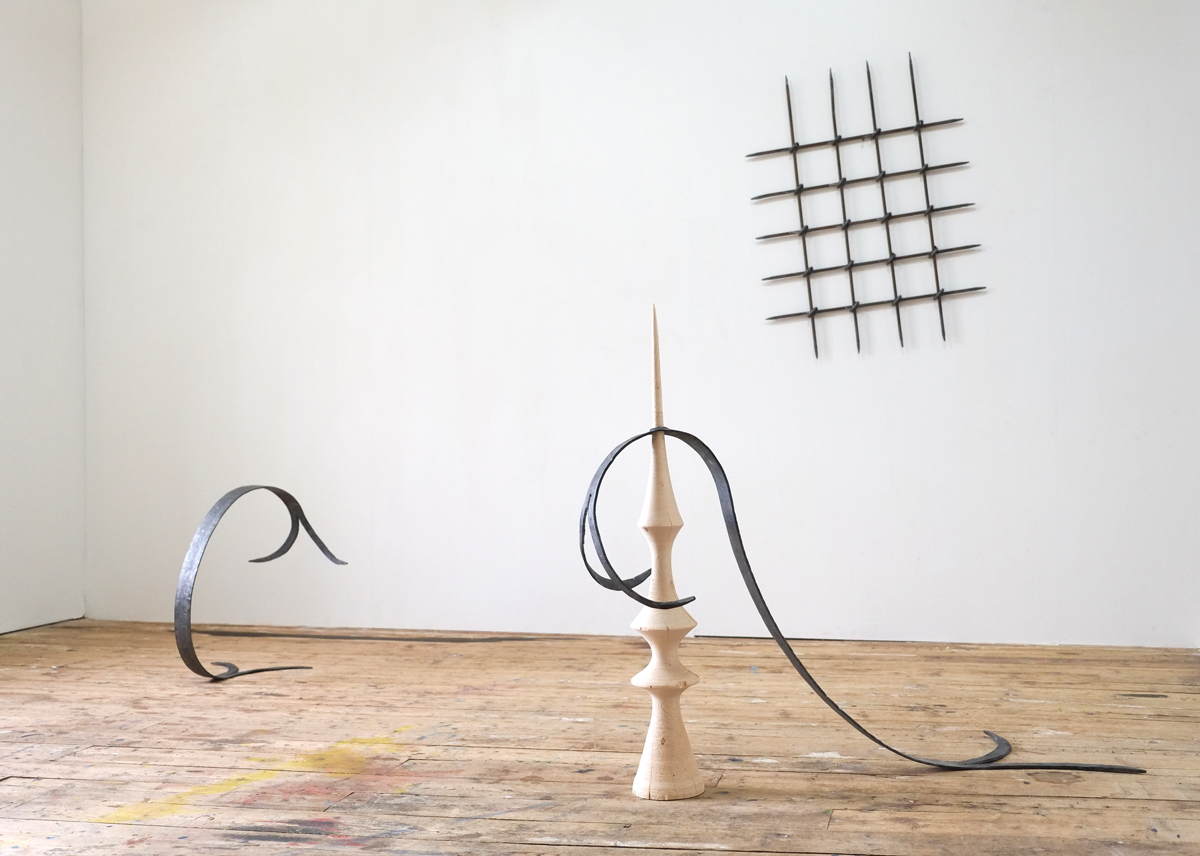 //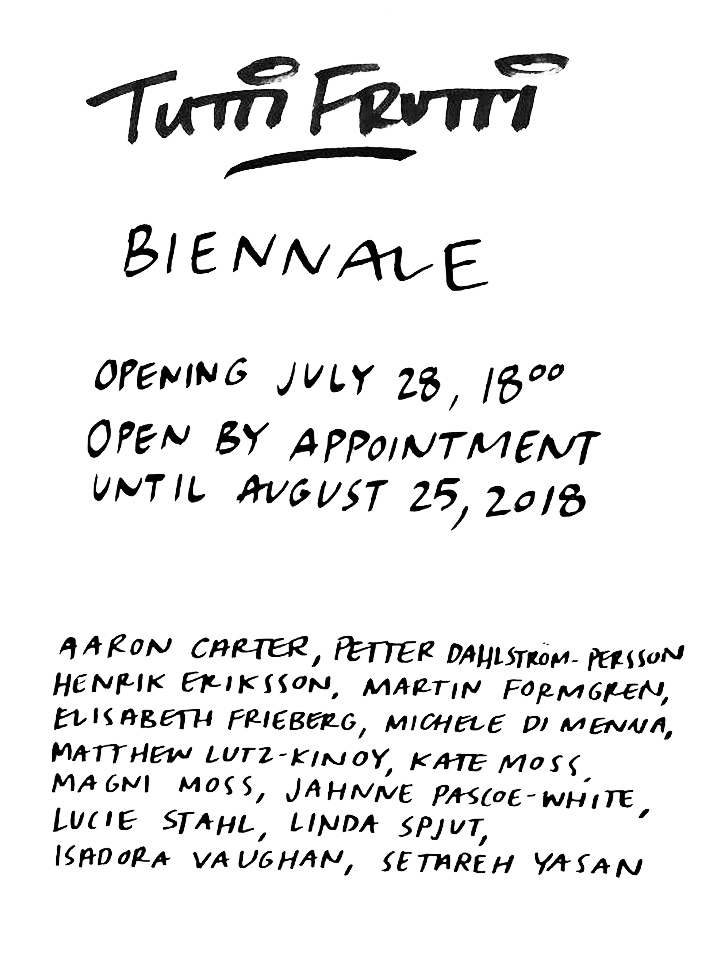 //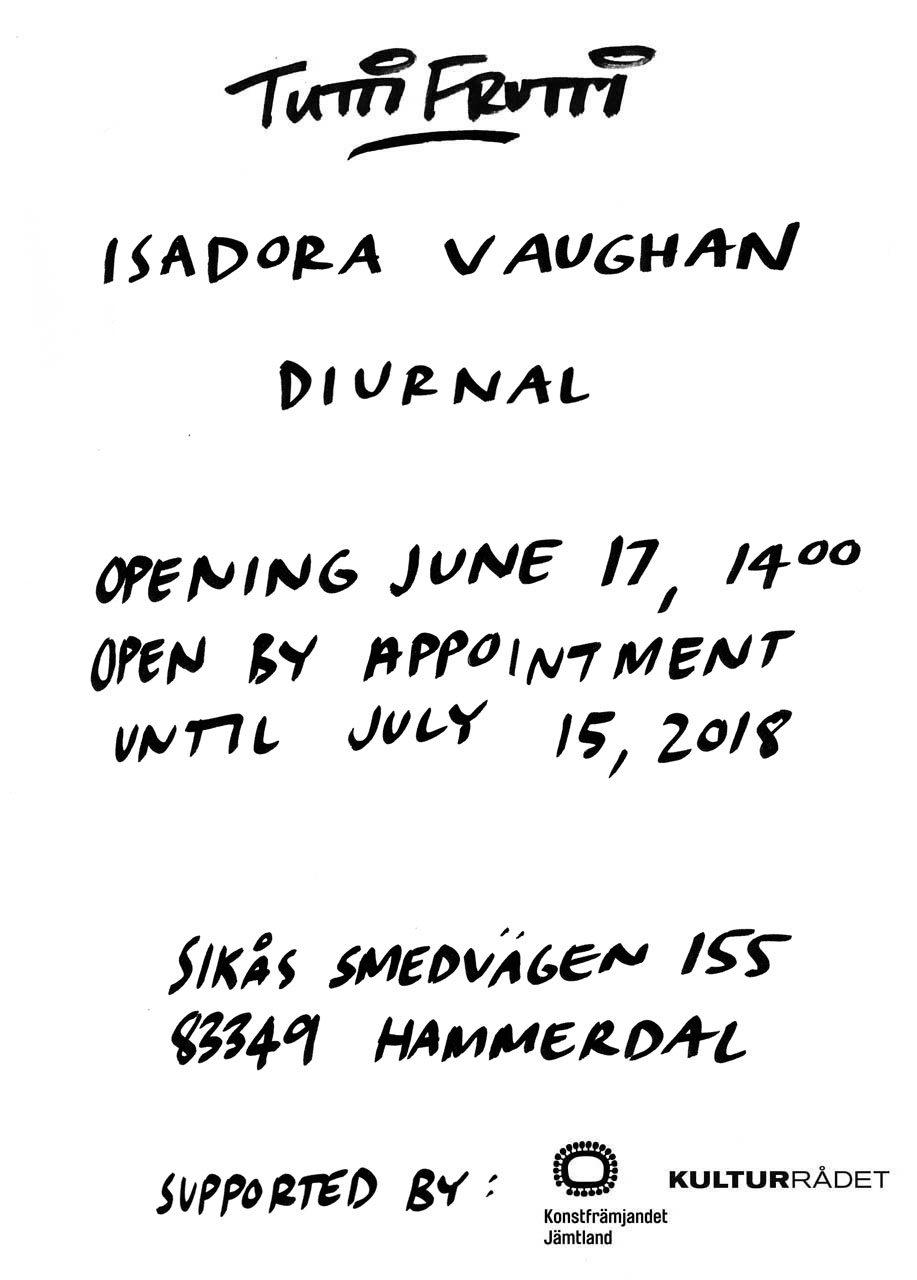 //
Documentation from residency artists Matthew Lutz-Kinoy is now up on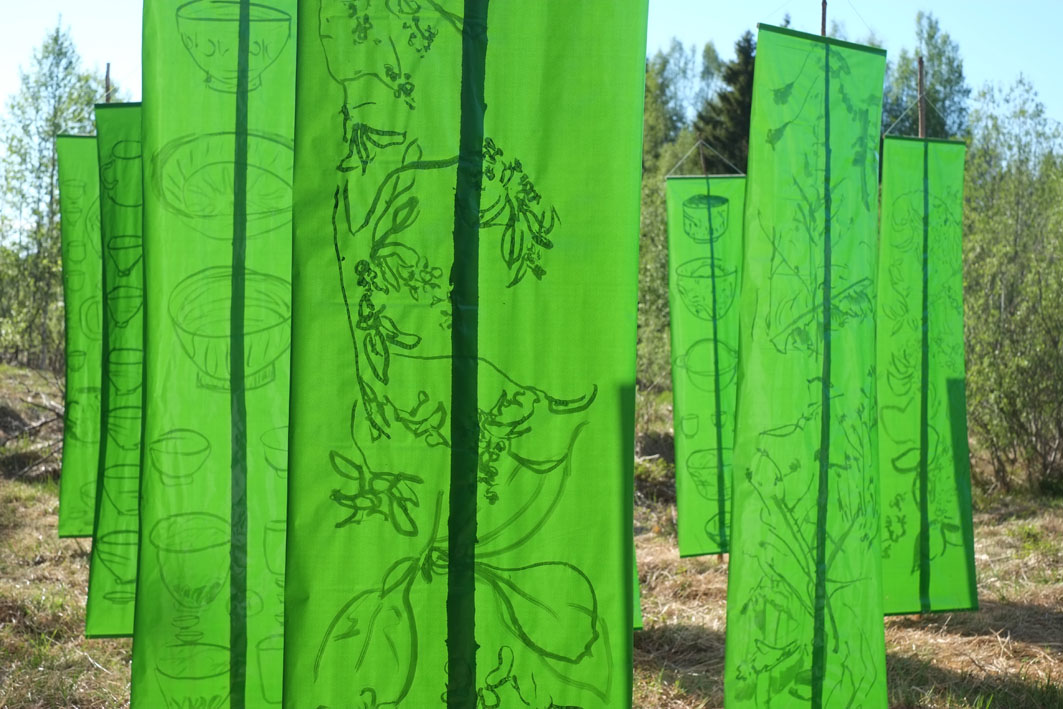 //
Documentation from residency artists Benjamin Marvin and Emma Lamorte's show CLOSE YOUR EYES, IT´S ALL PRETEND is now up on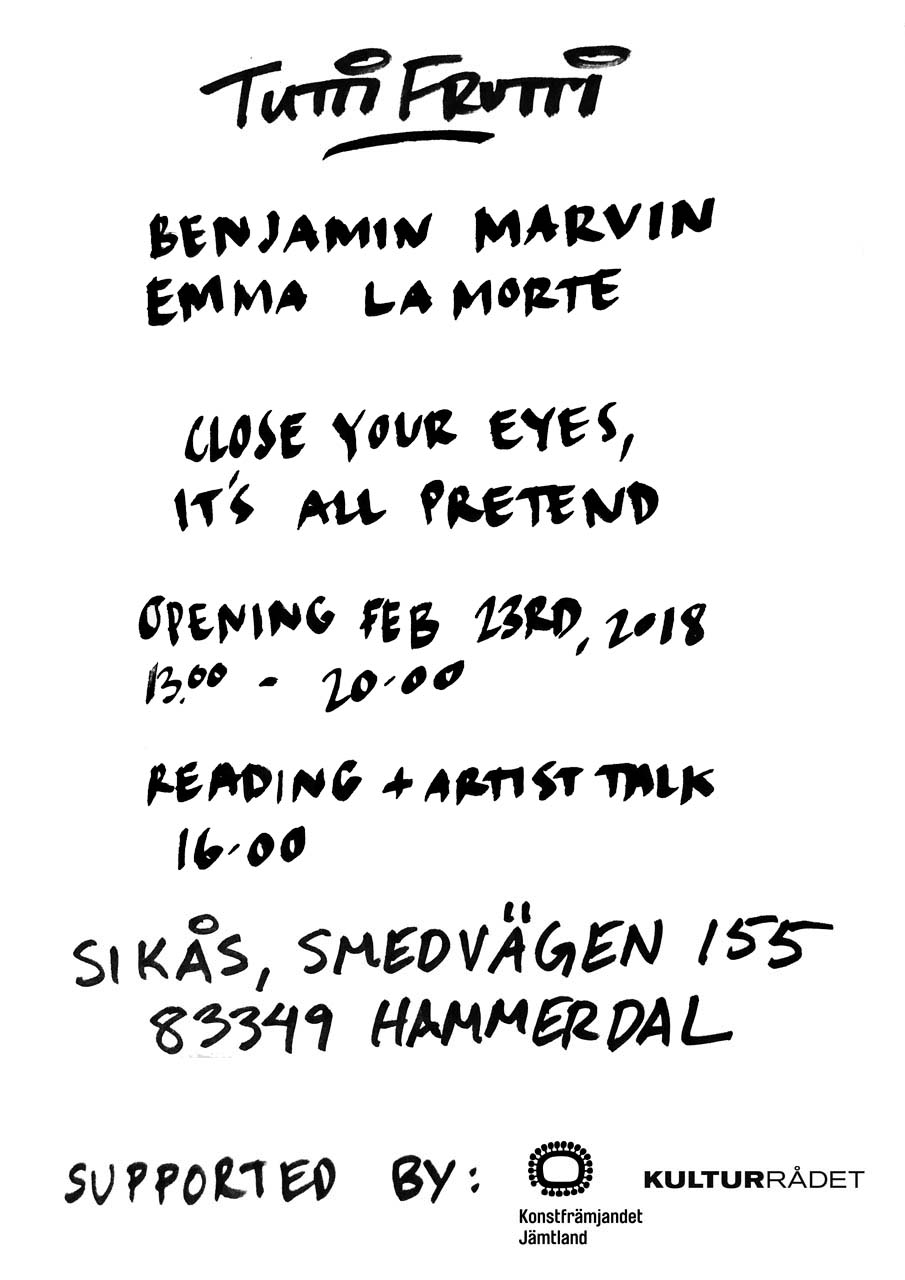 //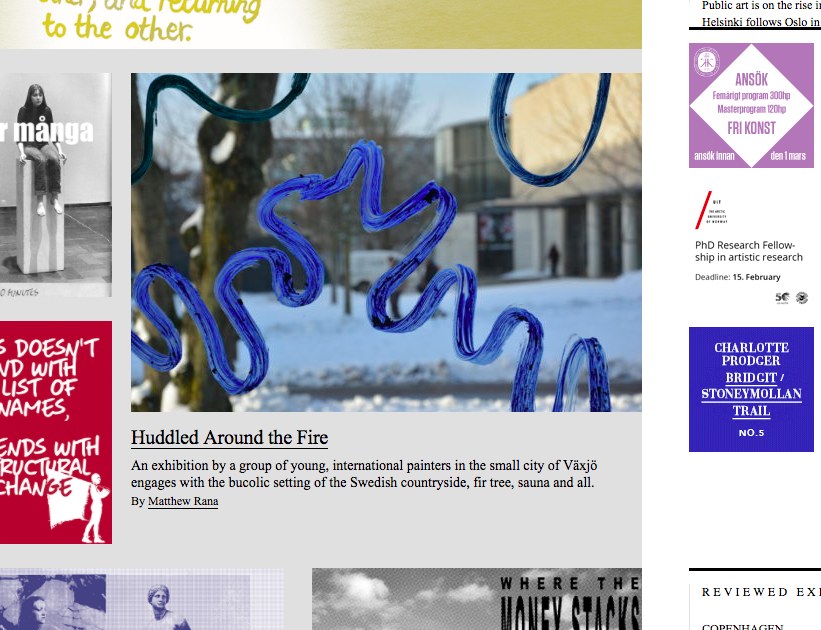 //
'Summer in Sikås', Växjö konsthall, 19.1 - 28.3 2018, curated by Tutti Frutti. Participating artists: Sophy Naess, Aaron Carter, Sophie Reinhold and Kate Moss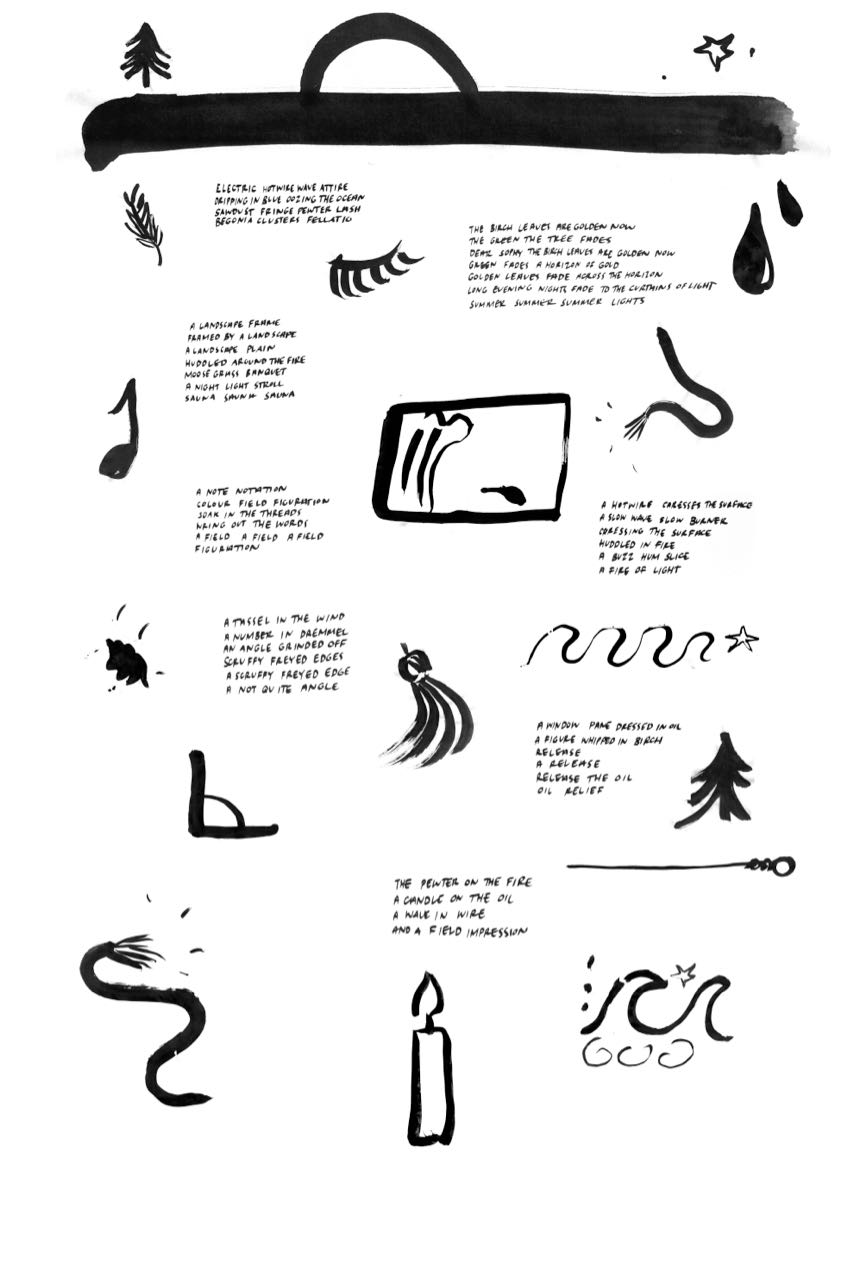 Poster by Sophy Naess, Text by Kate Moss
//
Residency artist summer 2017: Aaron Carter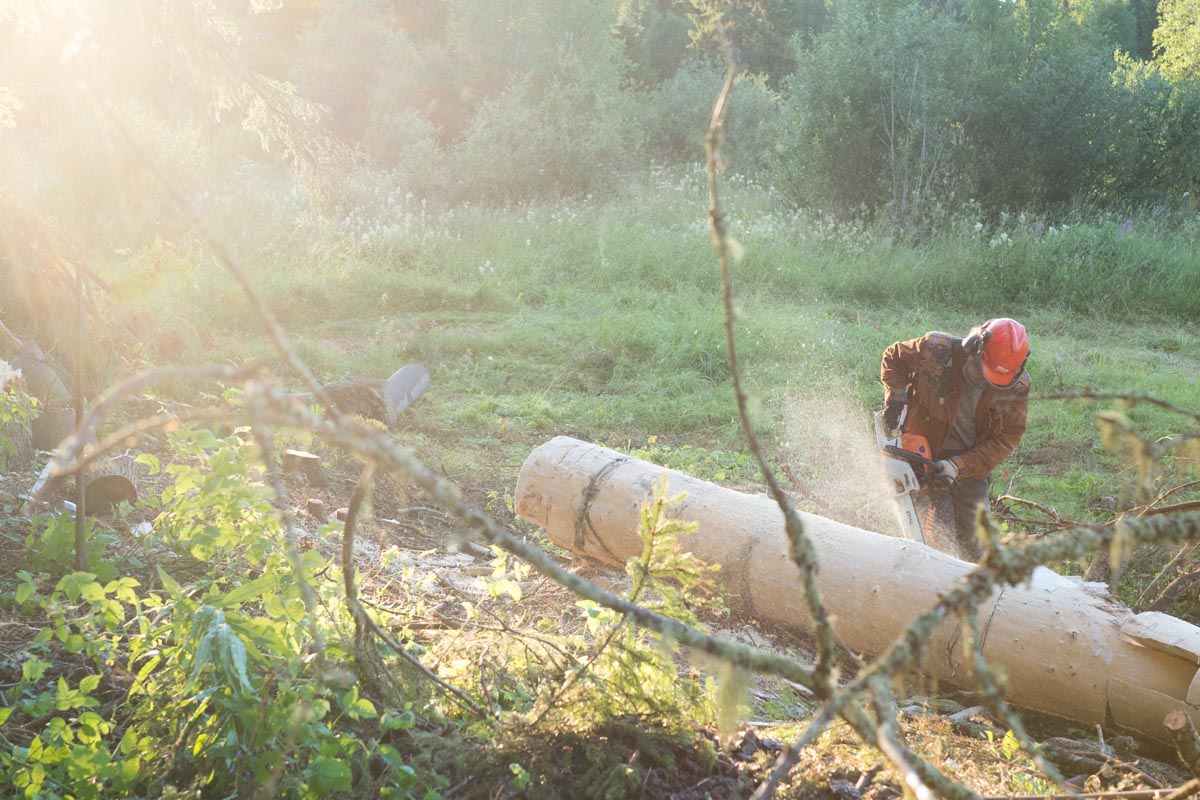 //
Sikås Art Center hits the big city: presentation at Index 19, Stockhilm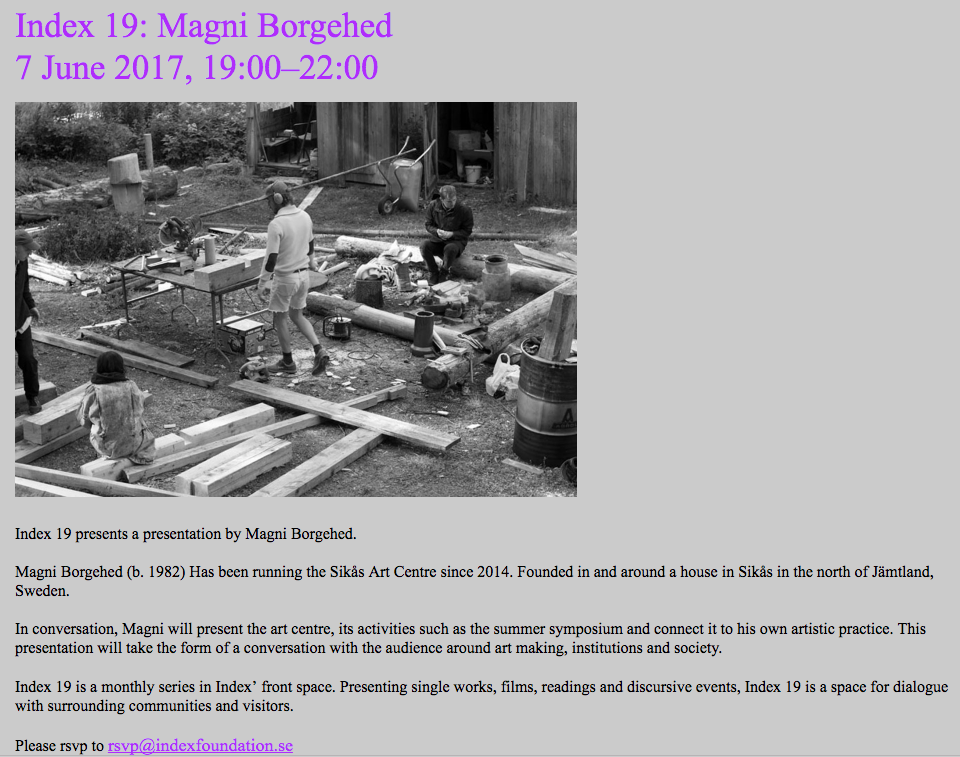 //
15.01.2017
The summer of 2016 was fatastic! Thanks everybody who came!:

JOSEPH HOYT
BEN MARVIN
ADAM SHAW
EMMA LAMORTE
SJUR SAEVIK
JENS LINDQVIST
LISA GIDEONSSON
GUSTAV LONDRÉ
ELENA BETROS
PETTER DAHLSTRÖM
STAFFAN BJÖRCK
LINDA SPJUT
MARTIN MÖLHOLM


//
SUMMER SYMPOSIUM 2015 pictures: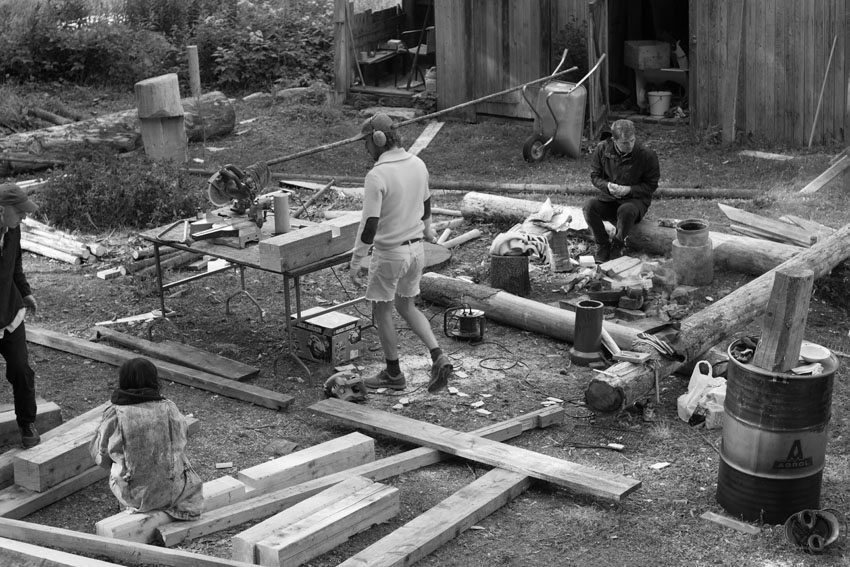 //
SIKÅS SUMMER SYMPOSIUM 13-19th of July 2015 - OPEN HOUSE at the 18TH, 6 pm until late!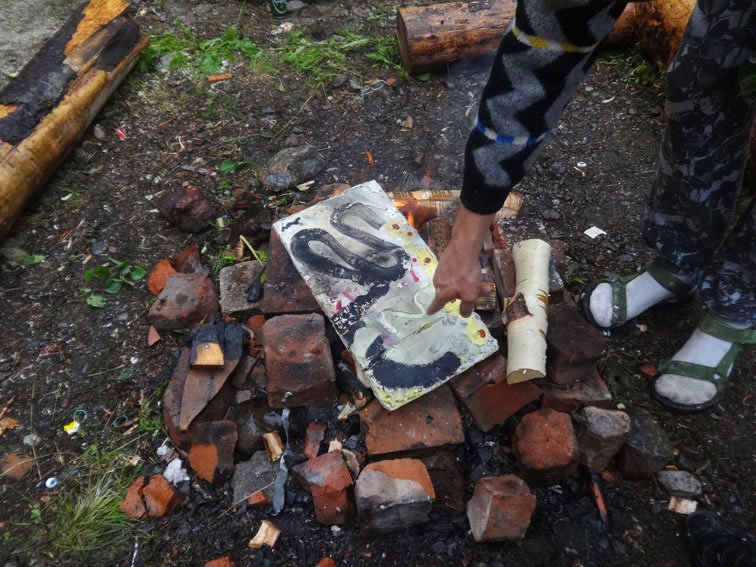 PARTICIPATING ARTISTS:
FILIP MAYER
SOPHY NAESS
DINGUM
JANUS HOM
KATE MOSS
LAURA PIASTA
JOHAN BJÖRCK
AARON CARTER
KAH BEE CHOW
LINDA SPJUT
ANNA JANDT
JENS LINDQVIST
SOPIHE REINHOLD
HENRIK ERIKSSON
JOHN SÖDERBERG

With support from: Strömsunds kommun, Länskulturen Jämtland, Sikås-Bua and Rosgårn
//
ARTIST TALK by Melanie Bonajo & Natsuko Uchino
at Regionalt Designcentrum Jämtland, Prästgatan 9, 831 31 Östersund, 14 Feb 12:30-15:00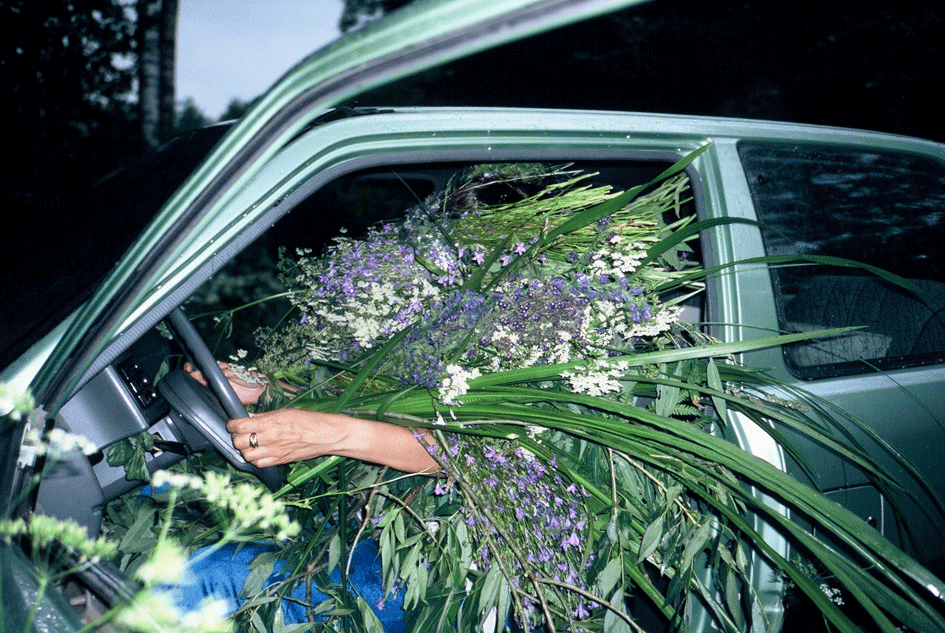 Melanie Bonajo
Melanie Bonajo exams the paradoxes inherent in our future-based ideas of comfort. Through her photographs, performances, videos and installations Bonajo examines subjects related to progress that remove from the individual a sense of belonging and looks at how technological advances and commodity-based pleasures increase feelings of alienation within the individual. Captivated by concepts of the divine, she explores the spiritual emptiness of her generation, examines peoples' shifting relationship with nature and tries to understand existential questions by looking at our domestic situation, idea's around classification, concepts of home, gender and attitudes towards value.
Melanie Bonajo lives and works in Amsterdam. Her work has been exhibited and performed in international art institutions, such as De Appel Arts Center / Amsterdam, Institute Neérlandais/Paris, Modern Art Museum / Ljubljana, Kohun National Museum of Contemporary Art/ Seoul, Stedelijk museum/ Amsterdam, PPOW Gallery/ New York, SMBA/Amsterdam, Programm, Berlin, Museum of Modern Art / Arnhem and Foam /Amsterdam. She made 7 publications I have a Room with Everything / 2009, Furniture Bondage / 2009, Modern Life of the Soul / 2008, Volkerschau and Bush Compulsion /2009, 1 question 9 possible answers 3 rooms /2012, Spheres / 2012. With her music project ZaZaZoZo she will release the album INUA with tsunami-addiction spring 2013. In 2008 she studied religious science; Mysticism and Western Esotericism at the UVA. She worked as creative editor for Capricious magazine and Mister Motley, taught workshops and lectured on l'Ecal, Rietveld Academie, Aperture, Parsons school of Art, Mediamatic a.o. In 2012 she initiated the collective GENITAL INTERNATIONAL which focusses on subjects around participation, equality, our environment and politics beyond polarity.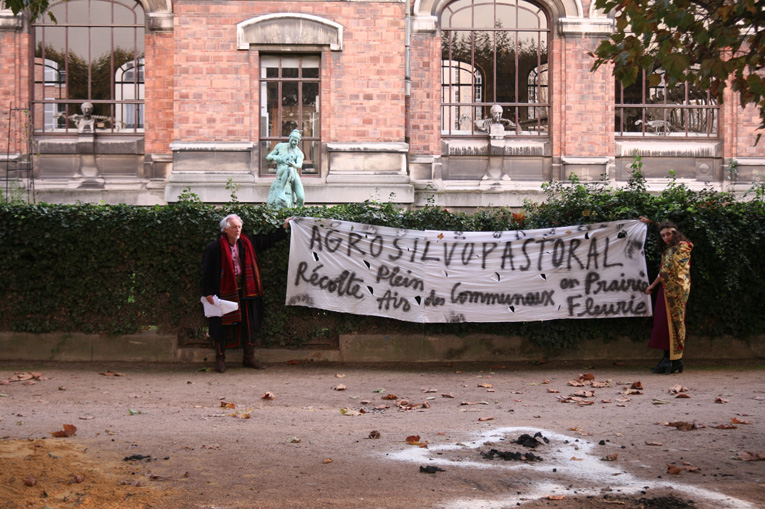 Natsuko Uchino
Natsuko Uchino is an inter-disciplinary artist whose work is defined by experiences in agriculture and crafts.
"As a famer that became ceramicist in order to make the vessel out of the same dirt as the landscape that has nurtured the food, the notion of ' terroir ' or what emerges from the land, the flavors of the place and site specifity, has shaped my approach to both art and natural agriculture, as well as the preparation of participatory presentations, diners and performances "
Natsuko Uchino completed studies in Fine Arts in 2007 at the Cooper Union (US) and the research program at CCA Kitakyushu (JP) in 2011.
In 2014, she is developing new works on landscape, territory, materials and the commons, in residence at CIAP Vassivière (FR), associated artist at St Quentin-la-Poterie (FR) and part of the ACA research group on site specificity at ECAV, (CH).
Recent performances were held at Jardin des Plantes- Natural History Museum, and at Silencio club in Paris.
Her work has been presented at the 2nd Land Art biennale Mongolia, VIIth Global Conference Evian, Elaine –MGK Basel, Kunsthalle Baden-Baden, Kunsthal Charlottenborg Copenhague, Le Musée de la Chasse et de la Nature Paris, les Laboratoires d'Aubervilliers, La Friche Belle de Mai Marseille.

I samarbete med Länskulturen, Östersunds Konstskola och Sikås Art Center

//////////////////////////////////////////////////////////////////////////////////////////////////////////////////////////////////////////////////////////////////////////////////////////////////////////////////////////////////////////////////////////////
ARTIST TALKS + PERFORMANCE BY SANDRA MUJINGA, SJUR SAVIK AND LINDA SPJUT
at Regionalt Designcentrum Jämtland
Prästgatan 9, 831 31 Östersund, 13 dec 12:00-15:00; Performance by SOPHIE and Sharku at Sikås Art Center, Smedvägen 155 Sikås, 23:00

Sandra Mujinga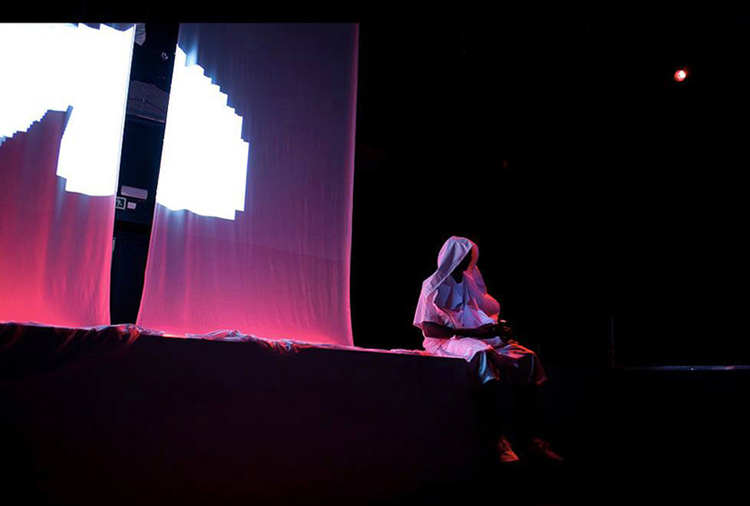 Sandra Mujinga's works combine idiosyncratic visual aesthetics that are recognizably products of the current field of freely available digital tools for video manipulation as well as sourcing the web for sampled material. Dissociatied both from material groundedness, but also from vulgar contemporaneity, the videos use the most formal aspects of the music-video frame as a tumbling space for an experiment that affirms the significance of the surface. An essential aspect of Mujingas practice is the presence of music in one way or the other in her production. The music is conceived by way of a stringent method analogous with the method for her video productions, and easily (and freely) available production tools.
Sandra Mujinga (NO), is based in Malmö, Sweden and works mainly with video, performance and electronic music as mediums. Recent performances include "Space is tranciense" at Kirseberg Temporary Gallery, Malmö, and I can Delete It, It Is Not Happening Now, at Soft City curated and produced by Kunsthall Oslo.
Sjur Sævik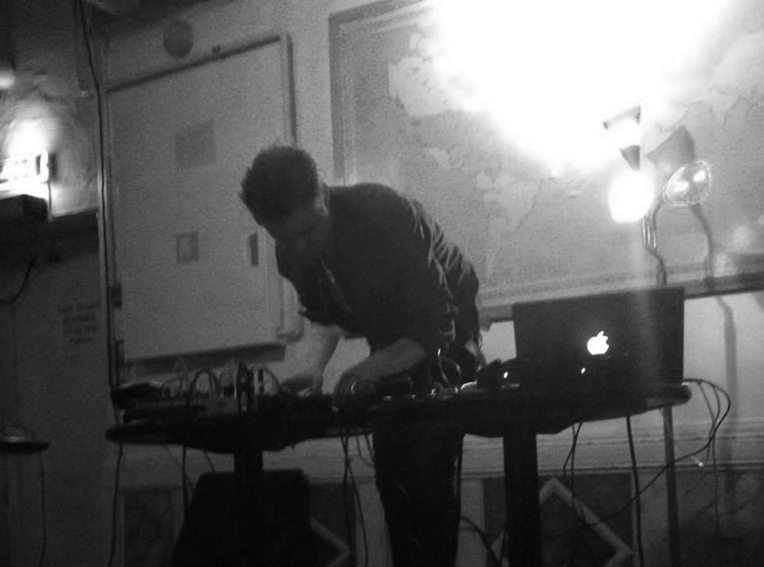 Sjur Sævik har fördjupat sig i förhållandet mellan filosofi och teknologi i praktiken. Han har en Master i Idé- och Lärdomshistoria från Lunds universitet, med uppsatsen "From Infology to Artificial Science -
A Study of the Philosophical Practice of Börje Langefors and Bo Dahlbom"
Han har även gjort elektronisk musik i 10 år under artistnamnet Sharku och driver tillsammans med andra artist-kollektivet och lablen 300AD.
Lördagens föreläsning går under titeln "Submitting to materiality - How to facilitate the emergence of objects"
Linda Spjut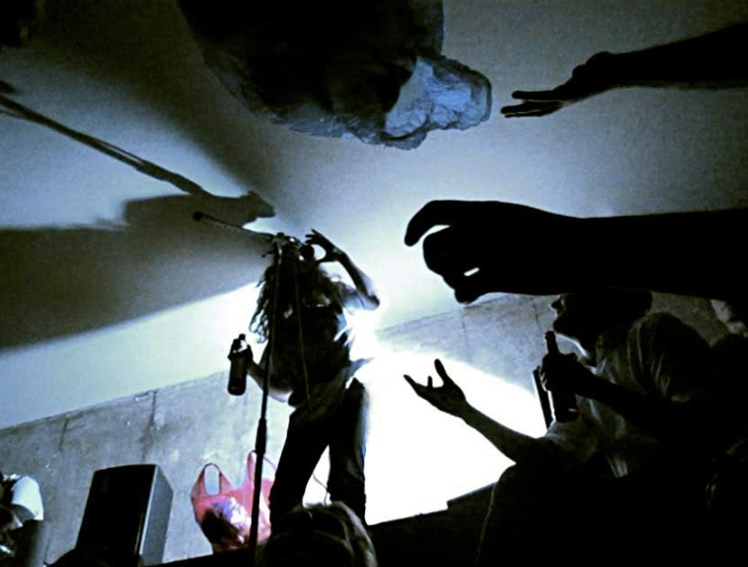 Linda Spjut arbetar främst med ljud och det skrivna ordet i vitt skilda typer av samarbeten, tex: James Baljo (Wolf Eyes), Sandra Mujinga, Sophie Reinhold, Trevor Lee Larson, olika manskörer, SR Unga Radioteatern & Natalie Ringler, Sthlm- och Gbg Stadsteater & Björn Runge. Just nu jobbar hon i kallköket på Lindesbergs Stadshotell och skriver på ett löst manus för uppkommande egen-producerad radio-fisk-soppa, sänt från Berlin med start slutet på januari 2015.
SOPHIE
Värmer gör SOPHIE, duo bestående av konstnärerna Sandra Mujinga och Linda Spjut. Mujinga och Spjut har samarbetat i improviserade musikaliska live-set sedan utställningen MAKE ME LIKE YOU 2013.
Det finns än så länge inget inspelat material tillgängligt men de driver separata projekt som getts ut på kassett.
Av Sandra Mujinga; Charly Orange DEAR JANELLE (300ad 2012),
Av Linda Spjut; THE FIRST STONE (Rustle VV 2012) samt INTO THE FLESH (YYAA 2014)
https://soundcloud.com/naee-roberts
https://soundcloud.com/sayesorsayno
https://soundcloud.com/linda_spjut

Sharku
Sharku har laget ulike utrykk av elektronisk musikk siden midten av 2000-tallet. Med røtter i britisk bassmusikk og hip hop, har Sharku tatt en mørkere retning med referanser til dub, grime og techno.
Sharku har gått fra å lage intrikat programmert musikk til å bruke improvisajson og analog eksperimentering som metode.
https://soundcloud.com/sharku

////////////////////////////////////////////////////////////////////////////////////////////////////////////////////////////////////////////////////////////////////////////////////////////////////////////////////////
ARTIST TALK - LEA CETERA
at Regionalt Designcentrum Jämtland
Prästgatan 9, 831 31 Östersund, 6 dec 13:00
Lea Cetera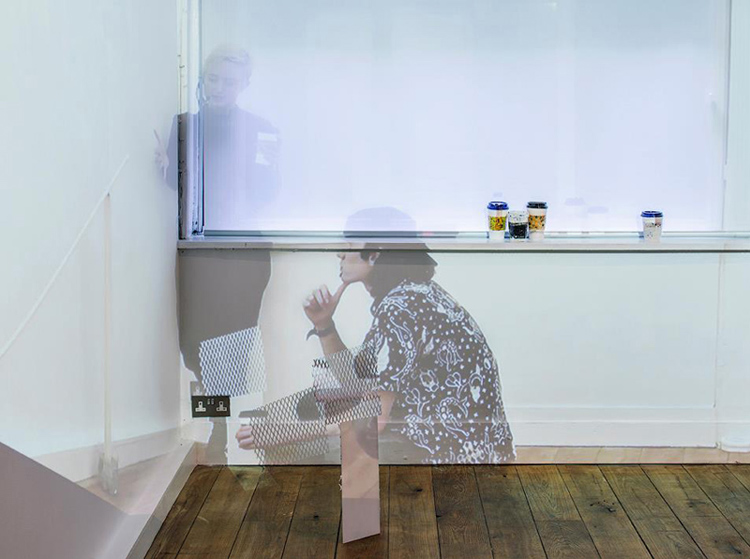 Lea Cetera works in video, sculpture and performance to produce temporal installations that examine the space between object and body, public and private, the virtual and real. Utilizing techniques culled from theatre, the moving image and puppetry, her work addresses constructed identities, the mediation of technology, the alienation of the human body, and the aura of the object/fetish.
Emerging from a collaborative background in theater and filmmaking, Cetera has performed and shown work in the US and internationally at venues such as Sculpture Center, The Jewish Museum, Disjecta Contemporary Art Center, Southard Reid, Pilar Corrias, Simone Subal, High Desert Test Sites, Poetry Project at St. Marks Church on the Bowery, Anthology Film Archives and participated in Portugal Arte 2010 and the New Wight Biennial 2012. She holds an MFA from Columbia University, 2012 and a BFA from the Cooper Union School of Art, 2005. She lives and works in New York City.